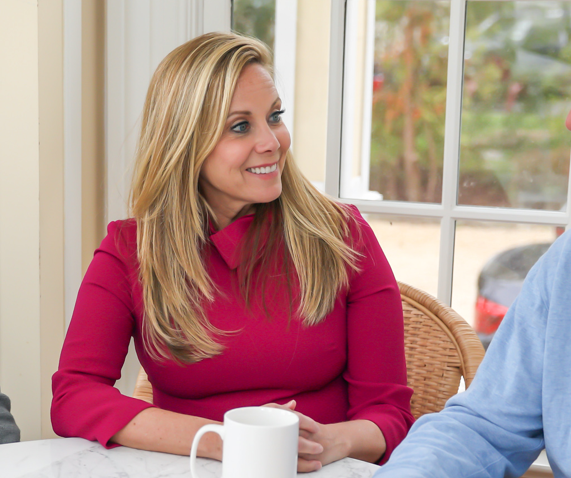 STAY UP TO DATE ON LAURA'S CAMPAIGN!
CHIP IN TO SUPPORT LAURA!
Your generous contribution helps us build a strong foundation for our campaign.
Click an option to get started. If you've saved your payment information with ActBlue Express, your donation will go through.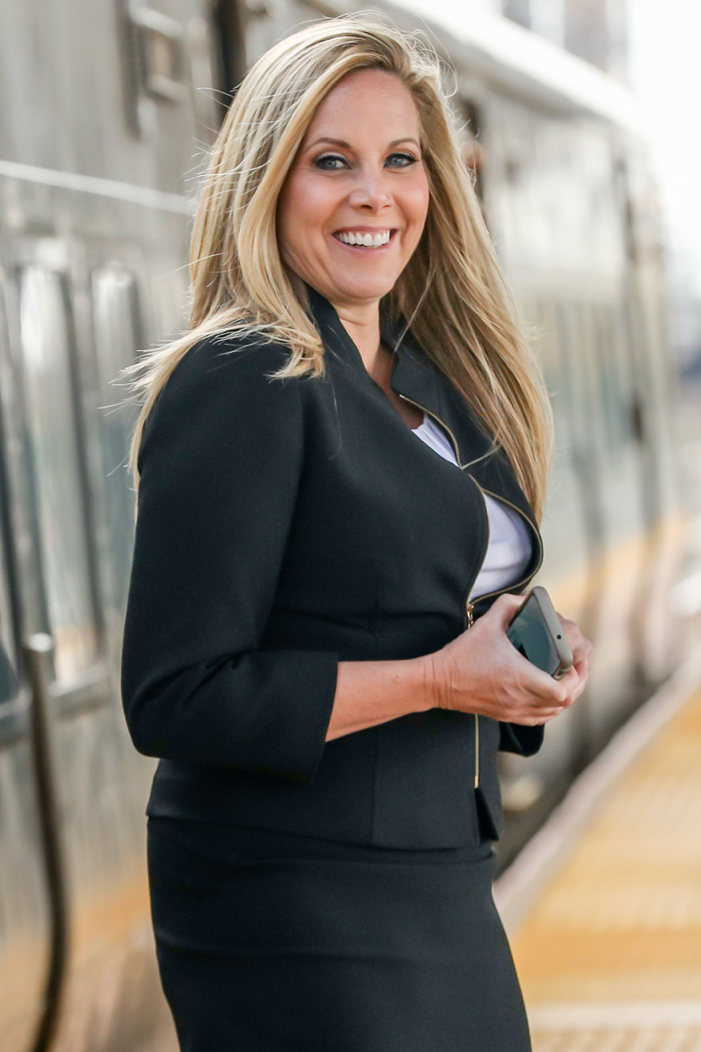 Meet Laura
Laura knows first-hand the challenges facing New York families. She will work in Congress to keep our families safe, grow the economy and ensure Nassau County is a place where you can afford to buy a home, raise a family and stay.
In 2017, Laura became the first Democrat to be elected Hempstead Town Supervisor in 112 years. As Supervisor, Laura managed a budget of nearly $500 million and led the operations of all town departments. She took aim at waste and corruption and made the Town government more accessible, transparent and accountable to taxpayers. Her cost saving measures enabled the Town to lower taxes for residents after years of tax hikes.
Laura's drive to serve her community started long before she ran for office. Growing up in Baldwin, Laura volunteered at South Nassau Communities Hospital and Camp Anchor, a camp serving special needs children and adults.
Laura's interest in public service grew during her time at Georgetown University, where she was selected to be a George Baker Scholar. Her participation in the Baker Scholar program impacted the direction of her life with its lessons of leadership and community service.
After graduating, Laura returned to New York and began volunteering to assist people living with HIV/AIDS through GMHC (formerly Gay Men's Health Crisis) during the height of the AIDS epidemic. During this time, AIDS was seen as a death sentence. Misinformation and fear caused those suffering to be alienated and ostracized. Laura's upbringing and experience pushed her to not let fear ever stop her from doing what was right and what needed to be done and to be there to help those afflicted with this terrible disease. This same drive later brought her to Kolkata, where she worked for St. Mother Teresa in her home for the dying.
Upon her return home, Laura attended law school at Georgetown Law Center and NYU School of Law. After graduating, she began working as a litigator with Cahill Gordon & Reindel, LLP and participated in her firm's pro bono program where she represented victims of domestic violence. She later joined the Westerman firm in Nassau County.
Laura decided to run for Hempstead Town Supervisor because she saw a need for a problem-solving approach in local government, where partisan fights and corruption were damaging the community and placing additional burdens on taxpayers.
As Supervisor, Laura led efforts to revitalize the town's infrastructure, sued to recover damages for contaminants in the public water supply and passed critical legislation relating to sexual harassment and veterans' benefits.
During the height of the Covid-19 pandemic, Laura continued to serve her community by volunteering with All Hands and Hearts, distributing PPE to local police stations, businesses and health centers. She later joined the faculty at Hofstra University as an adjunct professor of law.
Laura has been endorsed by labor unions, former Representatives Steve Israel and Carolyn McCarthy, EMILY's List and local leaders from across the district.